Z-Hangers
New! Z-Hangers
Chosen the 2008 "INVENTION OF THE YEAR!" at the International Housewares Show

Easily slides into & out of collared shirts
Eliminates stretching of garments
Unique patented contemporary design
As Seen on TV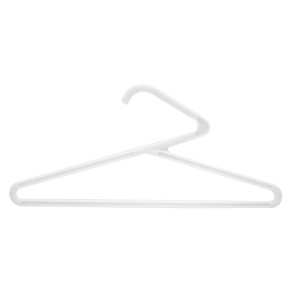 17" Length x 1/4" Thick Heavyweight Plastic Available in White The patented new Z Hanger design enables you to hang your clothing without ever having to unbutton the collar. These clothes hangers...
Price: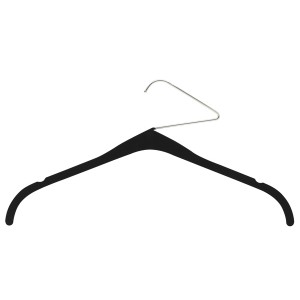 Slim design, only 1/8" Thick 17" Length Velvet, Non-Slip Finish These new velvet covered Z Hangers feature a patented hook design that allows hanging shirts and sweaters without having to unbutton or...
Price:

15" Length White Satin w/ Matching Bow Polished Chrome Hook Satin Padded Z Hangers were designed to not only protect your delicate garments, but also to make hanging them easier. The patented "Z"...
Price: