Bedspread & Blanket Hangers
Say goodbye to that messy pile of blankets, throws and quilts in your family room. Conveniently store and organize all your favorite large blankets in any closet where they can remain clean and wrinkle free with our selection of heavy duty Comforter and Blanket Hangers.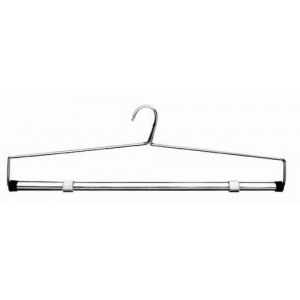 22" Wide 8.5" Drop Chrome Finish w/ Non Slip Bar Sold Individually The ultimate organization hanger! Free up your shelves for storage and by hanging all of your quilts, sheets, curtains,...
Price: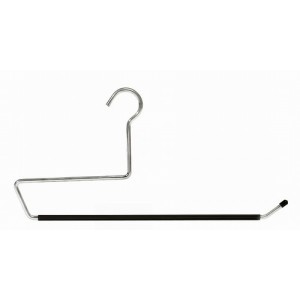 19" Length Chrome Finish Black Non-Slip Sleeve Sold Individually Talk about easy access! These hangers are perfect for sleeping bags and blankets, but are also useful for curtains, sheets, and...
Price: